Competent Local Decorators
Painters and Decorators Brighton & Hove
South Decorators is dedicated to providing our customers with the best possible painting and decorating service. We're known for our meticulous approach to preparation. This includes ensuring walls are as flat as possible and any cracks or indentations are filled before we begin; we then use a variety of painting styles to provide the best possible finish. Based in BN1 Brighton, we offer a comprehensive range of interior and exterior decorating services across the local area, including Brighton, Hove, West and East Sussex.
For us, our reputation is everything; during each decorating project, it is our policy to treat your house as if it were our own; each day we work at your home, we will ensure we leave the room as tidy as possible. This makes the room liveable for you and your family and allows us a faster start the next day.
Over the years, we've invested in several pieces of technology aimed at making our customer's experience as pleasant as possible; this includes the very best in dust-extraction equipment, which ensures you're not cleaning up debris several months after the completion of your job. Please take a look at our Trustpilot and Google Reviews, many of which mention the overall experience and cleanliness of a South Decorators project.
Over 20 Years' Decorating Experience
With over 20 years of domestic and commercial interior, exterior and boat decorating experience, our team know a thing or two about what finishes and colours will or won't work in a home; we are, of course, willing to fully take your lead. Still, let us suppose you need clarification as to where to start. In that case, we will be more than happy to step into the breach and recommend colours and finishes. Usually, people come to us when they can no longer stick to the look and feel of their home; we hear time after time there is nothing worse than coming home to a room that is lifeless, dull, boring or indeed a combination of all three! A stylish, freshly decorated home will invariably change your feelings about your property.
As you would expect, our team are fully conversant with several painting and decorating disciplines, including traditional roller and brush strokes to the more modern spray painting; our policy is to assess which technique to use on a case-by-case basis. When appraising your job, we will ultimately recommend and use the painting style we feel will produce the best possible results.
Take a look at our previous projects and read our latest reviews to see why South Decorators is the best choice for painters and decorators in Brighton. Contact us today for a free, no-obligation estimate.
Painting Styles
At South Decorators, we recognise that each job is unique. As such, we tailor our painting methods to the requirements of each particular project. For large open spaces such as offices or commercial premises, we may favour the use of our spray painting machines. Spray machines can also be effective in larger or unfurnished homes; we may even opt for spray in a partially furnished home; however, this requires extended preparation as it is imperative for us to cover all fabrics, carpets, etc, to avoid small amounts of airborne paint mist. However, in the main, when working in residential premises, it's common for us to work in areas with restricted access; as such, it makes sense for us to use traditional brush painting.
Windows, Doors Frames, Etc
Brush painting is (and probably always will be) the most effective method of paint application when working on areas such as doors, door frames, window frames, and sash windows; surfaces such as these will require thorough preparation and appropriate paints and materials. These typically wooden surfaces will benefit from the laser-like precision of our brushwork to achieve the perfect finish.
Paint Colours and Combinations
Choosing the correct paint and colours is crucial to achieving the best possible result. Suppose you need clarification on the colours or are considering using two colours. In that case, we can provide you with a colour chart and suggest some colour schemes that, from experience, would benefit your home. If you've made your mind up and are set on a particular colour or colour(s), we won't sow the seed of doubt!
When it comes to materials our policy is always to use the paint, brushes, and rollers we feel are of the highest quality. Should you wish us to purchase the paint, we will provide you with receipts; the cost of your paint is always included in your final quote.
Your Site Visit and Project Assessment
As standard, we provide free, no-obligation quotes and estimates. We will arrange a convenient date and time for our initial site visit. Should you need an evening or weekend, we will try our best to accommodate and work around you. During our site visit, we will discuss with you the scope of the works and try to uncover the reasons for the job and of course, your desired result; throughout the meeting, we will assess the current state of the walls, doors, windows, ceilings, skirtings, door & window frames, and any other surface. The key to a perfect finish lies in the preparation of your home. This assessment enables us to work out if and what we need to factor in typical tasks, including cleaning, repair, sanding, filling priming, or plastering. We will inform you of this during the site visit. This essential preparation work will be included in your quote.
Local Brighton Decorators Covering Sussex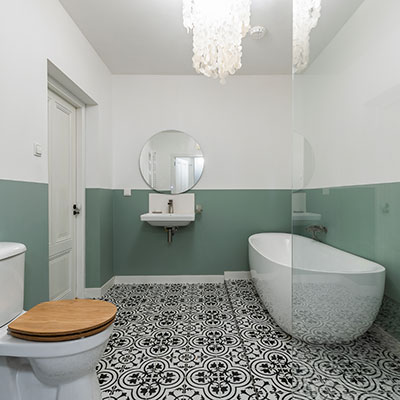 Seeing the job first-hand also allows us to give you an accurate estimate of the time needed to complete the work; within 24 hours from your initial visit, we will provide you with a precise quote or estimate outlining the total cost, paint selection and expected time frame. All at South Decorators are proud of our reputation; as such, we never employ any high-pressure sales tactics. Once you have the quote, we will let you weigh it all up and await your instruction.
South Decorators are competent painters and decorators Brighton, covering East and West Sussex."